IFEC 2005 Award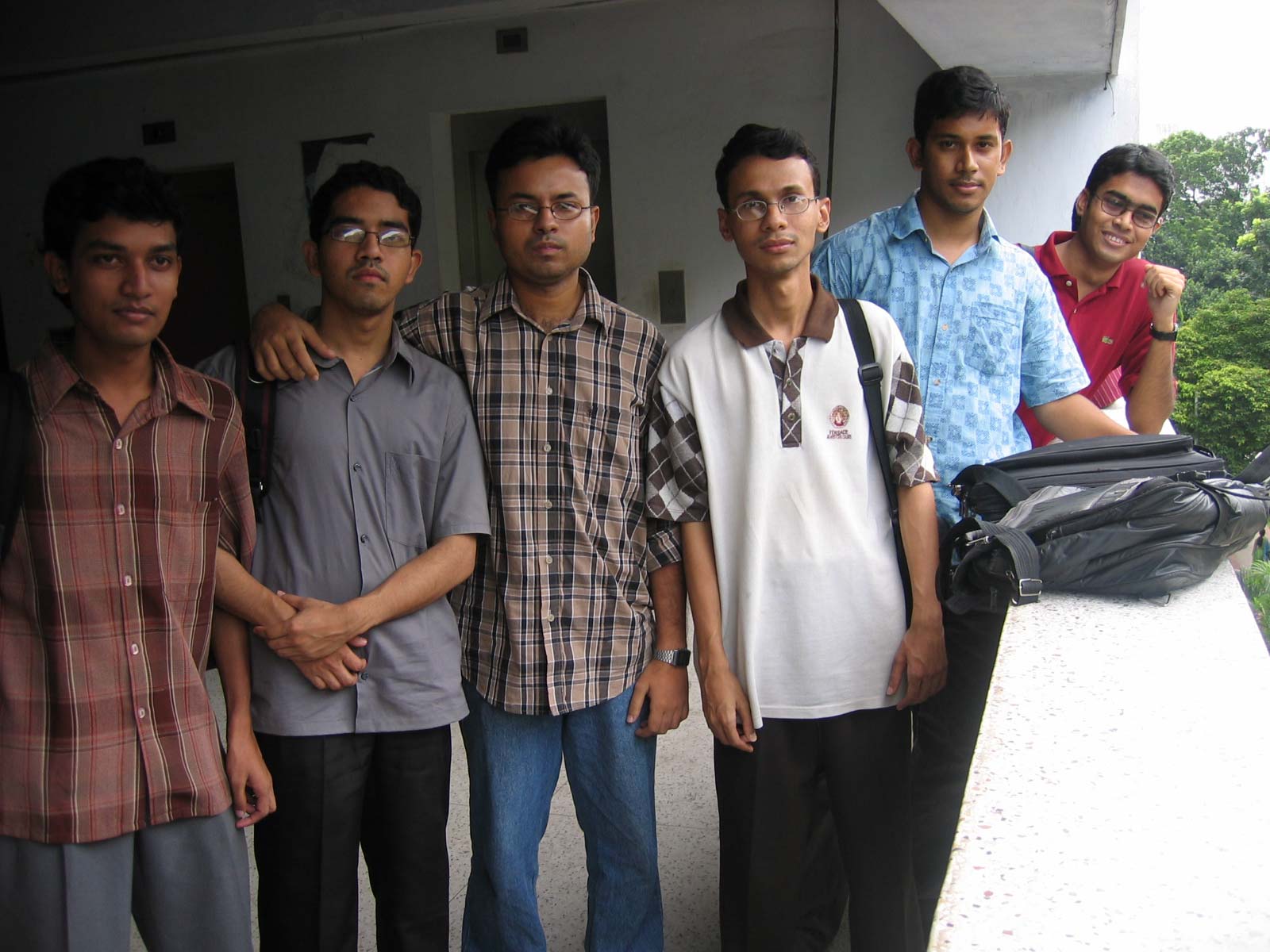 Our BUET team got IFEC 2005 honorable mention award. IFEC is International Future Energy Challenge, and it is organized by IEEE (Institute of Electrical and Electronic Engineers). We made an interactive power source inverter for 1KW power supply. It was highly efficient. There were two schemes and both of them were of high quality. Please know more about IFEC 2005.
Best Student Paper Award in ICECE 2006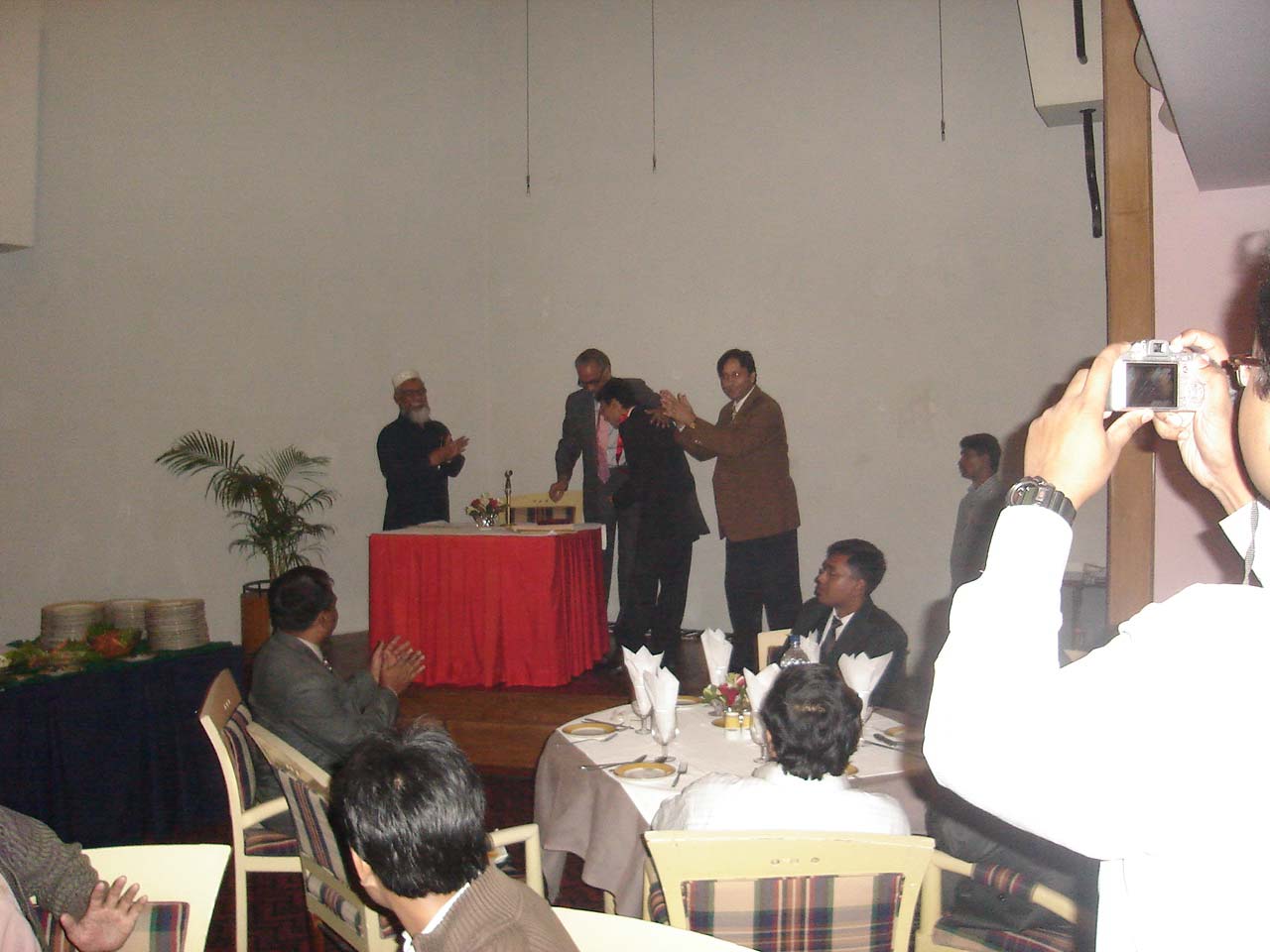 I have achieved best student paper award in ICECE 2006 (International Conference on Electrical and Computer Engineering). The paper for which this award was given is titled as, "AN IMPROVED PHYSICALLY BASED COMPACT C-V MODEL FOR MOS DEVICES WITH HIGH-K GATE DIELECTRICS". There were more than 80 student papers, including some Ph.D. students from India, Iran, Mexico, USA etc. I have received the prize from former chief justice and former chief advisor Mr. Habibur Rahman.
IEEE Enterprize Award
IEEE Enterprize Award is given on the basis of designing and implemmenting a system that can have significant impact on social growth. BUET team won IEEE Enterprize award in 2006 and I was the most senior member. Our topic was "Sustainable Technology Solutions for Providing ICT Based Services to Rural People". Picture shown above is the team with the Vice Chancellor of BUET, Dr. A.M.M. Safiullah. Summary of the work is given below.
To ensure sustainability of ICT dissemination initiatives among underprivileged rural people for improvement of livelihood, we propose research on solar photovoltaic solutions for powering ICT kiosks in off-grid villages, charging mobile phones for traveling infomediaries and Bengali interface for email/chatting for setting up communication between rural producers/vendors of products like handicrafts and distant potential buyers. Besides designing and developing these solutions, we will also implement and assess their sustainability using existing network. Our enterprise will contribute to current initiatives and help members appreciate professional responsibilities toward such global challenges.
Student Paper Contest 2007, IEEE ED Bangladesh Chapter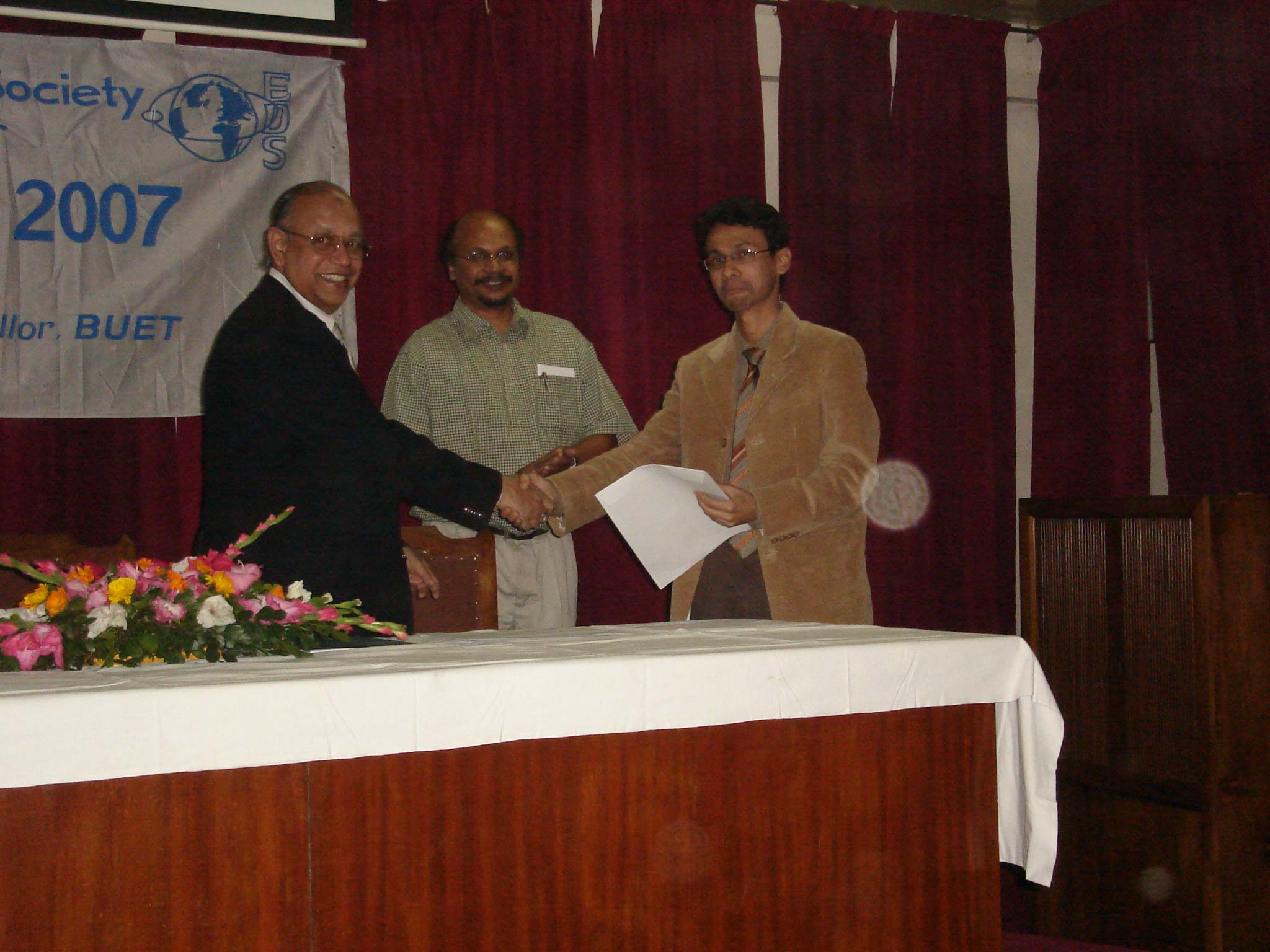 I have got an award in the student paper contest 2007 organised by IEEE Electron Devices Society Bangladesh Chapter. The title of my paper was, 'Improved Compact Gate C-V Model for High-k gate Dielectrics Using Modified Airy Function Solution'. My paper was placed third in the competition. This competition was open for all the undergraduiate and post graduate students of Bangladesh.
Attending EPEDC 2008 organized by ICTP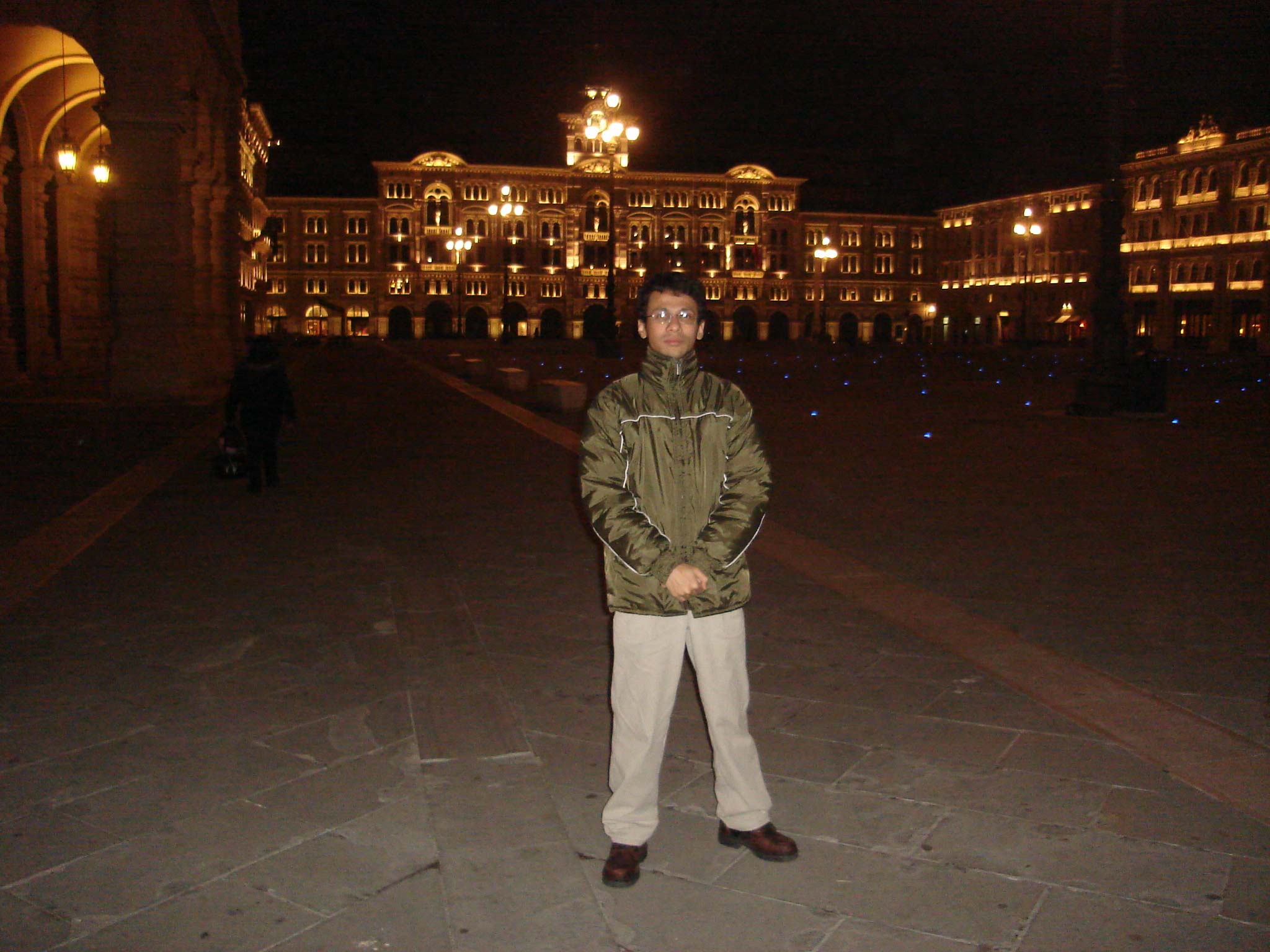 I was selected to attend EPEDC 2008 (Entrepreneurship for Physicist and Engineers from Developing Countries) organized by ICTP, International Center for Theoretical Physics. It was held in Trieste, Italy. I have met a lot of professionals from many countries such as USA, UK, Italy, Japan, India, Russia, Argentina, Brazil and many parts of Africa. EPEDC was based on relationship between industries and research world, patent procedure for intellectual properties, Area Science Park visit, business plan formation, real life success stories, challenge in marketing for semiconductor goods.
Others
GOT Deans list award in every level of BUET student life.
Got board and merit scholarship in every term.
Titumir Hall outstanding student in academic life.
Won prizes for instant debate, debate, easy writting in school life.